I am very excited to bring to announce that I am participating in my very first book tour, featuring "The Venerate Salvation" by Troy Dukart. He provided me with a copy of the book, which I am reading at the moment. Therefore, you can expect a full review of the book soon.
Now, let me tell you something about the book, or rather the series. The Venerate Salvation is the third instalment in Troy Dukart's Fantasy/SF series. It is filled with exciting SF, cleverly combined with Fantasy elements to make for a really great book – at least so far. I am currently about halfway through the book and I am having an absolute blast.
I have never read something like this in my life. It is a really unique mix between SF and Fantasy, which admittedly needs some getting used to. But once you do, you are in for a treat. You may or may not know that I am a big fan of both SF as well as Fantasy and to see them combined so expertly is amazing. 
Now, I will post a full review later on, where I will be able to go more in depth about the book.
Let me also tell you something about the author:
Troy grew up outside of Minneapolis, Minnesota. He is a graduate of the University of Minnesota: Twin Cities. Troy is recognized by Toastmasters International as an Advanced Communicator Bronze and Advanced Leader Bronze.
He's lived in Japan as well as California. He loves to travel.
Make sure to stop by his website and sign-up for the newsletter to stay in the know!
Website | Twitter | Facebook | Goodreads | YouTube | Instagram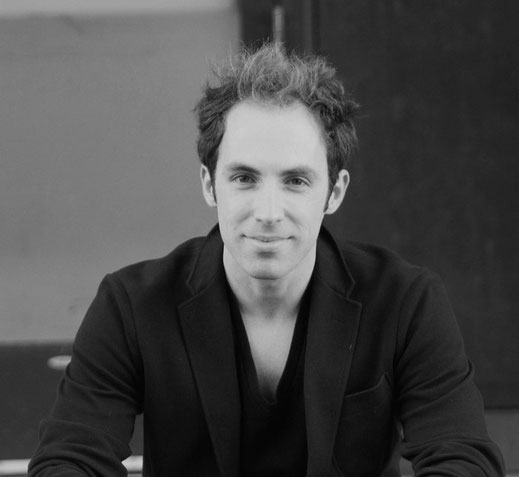 Something to keep in mind before purchasing the book; It is part three, so maybe you would want to start with part one The Venerate Order. I personally have not done so. Troy was kind enough to provide me with a short outline of the first two books, which helped me understand some of the references.
Also, here are your usual facts about the book:
Pages: 298
Publisher: KDP
Date of release: 09.06.2019
ASIN: B07RCZLCVS
With that being said, I would like to point you guys to the next stops in the book tour this week. It will go on for five whole weeks. You can find the schedule for this week below:
5/20/2019- BookHounds- Excerpt
5/21/2019- words_on_the_shelves- Review
5/22/2019- The Books I Read- Spotlight
5/23/2019- The Bookworm Drinketh- Review
5/24/2019- Here's to Happy Endings- Excerpt
GIVEAWAY!
I am so excited to tell you that you have the chance to win the complete Venerate Saga by Troy Dukart.
That's right, not just this one book, but all three! Just sign in using the form on the left and you're in!
Good luck!
fls
If you are interested in reading the book, here is the blurb as written from the author:
The Venerate Salvation is the third book in the Sci-Fi / Fantasy, New-Adult series, The Venerate Saga. It follows The Venerate Order and The Venerate Redemption. The main themes of the book revolve around mental health awareness, women's empowerment, government corruption, and family.
Fans of the book series Divergent and I am Number Four as well as the video game series Final Fantasy will love this book. The story is written from a dual point of view of Strafe, the main character, and Yessa, his estranged girlfriend. Readers will see the story from each side, see how each character evolves throughout the tale, and get to decide on who they think is right.
Strafe and Yessa, along with Strafe's twin-brother Zixin and their wolves, return to Earth after ending an apocalypse on the distant world of Eternia. They believe they have found peace, but when the demons of Zixin's past begin to torment him, his mental health begins to deteriorate rapidly. Strafe notices Zixin inflicting self-harm and waking in screaming nightmares daily. The race to find a solution and heal his brother become Strafe's priority while avoiding the threat of the remaining Federation forces. On top of that, Strafe's weapon, the God Blade, remains shattered from his final battle on Eternia and is a shell of its former self. He no longer carries the power he once did.
The situation is complicated by Yessa's yearn to find her parents who she believes were abducted by the Federation. As a former prisoner of war, she is steadfast in her mission to rescue them from the same fate. She finds hope through the newest and most advanced military branch ever created, the Space Force. Internally conflicted, Yessa will make the most difficult decision of her life; leave or stay. This one choice could mean the end of her relationship with Strafe or the death of her parents.
Unknown to the three of them, something else followed them home.
It is hunting them relentlessly and leaving a trail of blood and carnage in its wake. The only people who seem to know what's going on are a mysterious hacktivist group called the Salvators. Strafe questions their end goal but has no choice but to trust them to save
his brother. On top of all that, a virus begins to spread globally, turning anyone it comes into contact with into crystalized monsters called Slates. Unless Strafe and Yessa crack the code on who unleashed it, everyone they know will fall.
The real question is: How do you deal with pain that nobody can see?
---